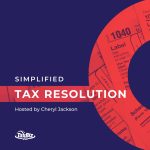 In this episode, the Tax Biz team of experts shifts their conversation to small business owners. They do a deep dive into what business owners need to know regarding taxes.
Questions Covered in This Episode:
What are the taxes that a small business is usually subject to paying?
What is the tax rate for a self-employed individual?
What are some general tax credits that a self-employed individual has access to?
How much money do I need to make before I have to pay taxes on my self-employed income?
Do Uber / ride-sharing app/ delivery app workers & Influencers have to pay taxes?
More!
Have questions specific to your unique situation? Book a free consultation with one of our experts at https://taxbizusa.com/ or give us a call at 1-844-482-9249
About Tax Biz USA:
Our firm provides outstanding service to our clients because of our dedication to the three underlying principles of professionalism, responsiveness, and quality. We welcome you to contact us anytime.
(p): 1-844-482-9249
(w): https://taxbizusa.com/
Get the detailed attention that you need from an experienced accountant at TaxBiz USA. If you'd like more information or if you're ready for us to get started, give us a call today for an appointment or to further discuss your options.
Keep up with us online:
Instagram: https://www.instagram.com/taxbizusa/
Facebook: https://www.facebook.com/taxbizusa1
Tik Tok: https://www.tiktok.com/@taxbizusa1