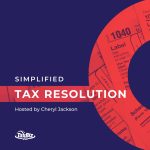 n this episode, the Tax Biz team has a discussion on how your accountant's misconduct will impact your business.
Discussion Points Covered Include:
The definition of accountant misconduct 
Can you be held responsible for the misconduct of your accountant?
Examples of accountant misconduct

Overstating expenses
Understating income
Making up numbers
Falsifying documents

How to protect yourself against accountant misconduct
Checks and balances
Separation of duties
Can accountant misconduct be repaired?
What to do to when you've discovered accounting misconduct & how could it affect your taxes?
Have questions specific to your unique situation? Book a free consultation with one of our experts at https://taxbizusa.com/ or give us a call at 1-844-482-9249
About Tax Biz USA:
Our firm provides outstanding service to our clients because of our dedication to the three underlying principles of professionalism, responsiveness, and quality. We welcome you to contact us anytime.
(p): 1-844-482-9249
(w): https://taxbizusa.com/
Get the detailed attention that you need from an experienced accountant at TaxBiz USA. If you'd like more information or if you're ready for us to get started, give us a call today for an appointment or to further discuss your options.
Keep up with us online:
Instagram: https://www.instagram.com/taxbizusa/
Facebook: https://www.facebook.com/taxbizusa1
Tik Tok: https://www.tiktok.com/@taxbizusa1